青海波
SEIGAIHA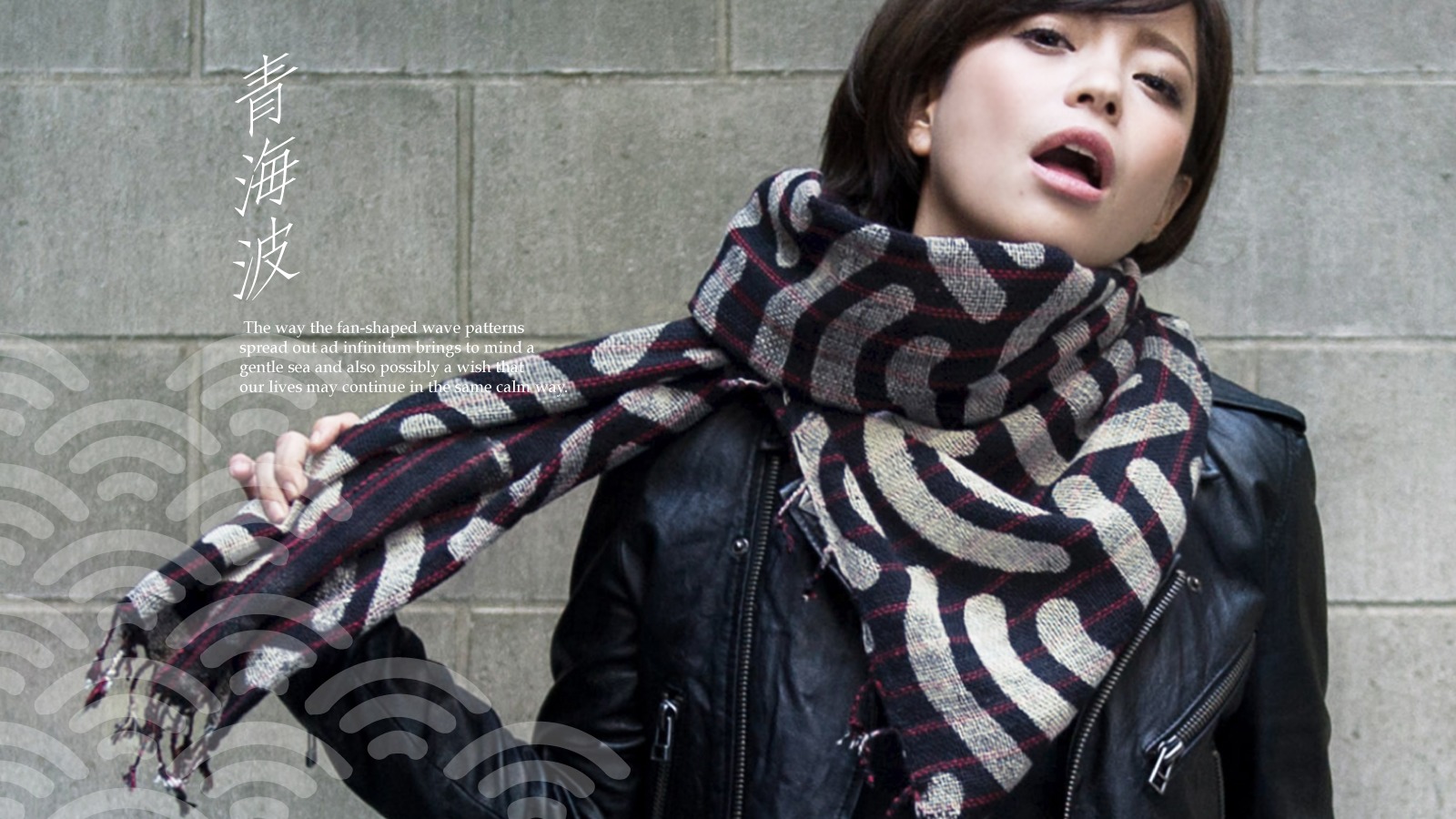 古代ペルシアの文様が海に囲まれた島国日本へ伝わり、扇状の波文様が無限に広がる穏やかな海を連想させ、平和で穏やかな暮らしがいつまでも続くようにとの願いを込め、「四海波静か」とも謳われる吉祥文様。(外人さんにはWi-Fi文様に見える)
This auspicious pattern from ancient Persia has been transmitted down to the sea-encircled island country of Japan. The way the fan-shaped wave patterns spread out ad infinitum brings to mind a gentle sea and also possibly a wish that our lives may continue in the same calm way. (Those from other countries may be see it as the Wi-Fi mark.)
厚手スカーフ / Thicker
¥ 3,850(ex. ¥3,500)
薄手スカーフ / Thinner
¥ 3,850(ex. ¥3,500)
帽子 / Hat
¥ 4,950(ex. ¥4,500)
トート / Bag
¥ 4,950(ex. ¥4,500)
入荷未定
マスク / mask
¥ 2,200(ex. ¥2,000)
入荷未定
※手織り手染めの商品となりますので、制作時期によって長さ最大±20cm程度、幅±5cm程度の差があります。
※20枚以上を同時にご購入の場合、卸売り価格が適用されます。こちらのページからご連絡ください。
*If you purchase 20 or more at the same time, the wholesale price will be applied. Please contact us from this page.
※特定商取引法はこちら
We are full of gratitude to meet you all !!
We pray that this situation will settle as soon as possible and that God will bless the health of you, your family and your friends. Hope to see you someday on the path of Philosophy of cherry blossoms in full bloom.
OTHERS
店舗情報:
Store Location
TSU.BA.KI Kyoyto JAPAN
〒606-8405 京都市左京区上南田町85-2
85-2 Kamiminamida-cho Sakyo-ku Kyoto 6068405 JAPAN
OPEN only Spring and Autumn at 10:00 - 17:00
Please check Facebook or contact us for store details.

Copyright 2023 TSU・BA・KI Kyoto JAPAN | 特定商取引法 | privacy | terms