星
HOSHI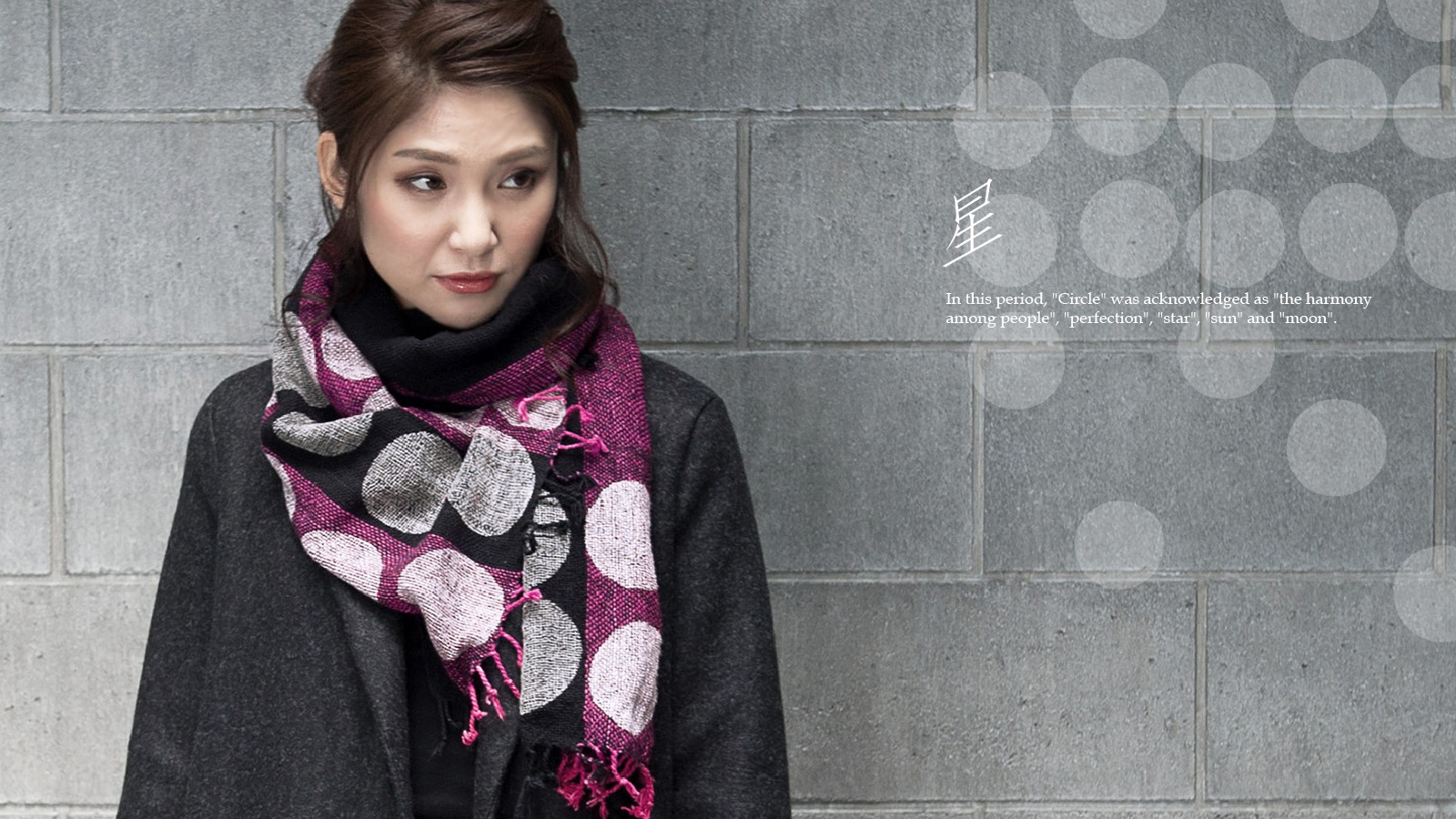 安土桃山時代、戦国武将・伊達政宗の陣羽織にこの柄が使われていた。伊達家の宝物目録には「星」と記載されている。この時代の「円」は「和(人の輪)」「円(完全なもの)」「星、日、月」とされていた。
In the Azuchi-Momoyama Period (approx. 1558-1600). The warlord Date Masamune used this pattern on his battle surcoat. In the heirloom catalogue of Date family, this pattern was called "hoshi(star)", not described "dot". In this period, "Circle" was acknowledged as "the harmony among people", "perfection", "star", "sun" and "moon".
厚手スカーフ / Thicker
¥ 3,850(ex. ¥3,500)
薄手スカーフ / Thinner
¥ 3,850(ex. ¥3,500)
帽子 / Hat
¥ 4,950(ex. ¥4,500)
入荷未定
トート / Bag
¥ 4,950(ex. ¥4,500)
入荷未定
マスク / mask
¥ 2,200(ex. ¥2,000)
入荷未定
※手織り手染めの商品となりますので、制作時期によって長さ最大±20cm程度、幅±5cm程度の差があります。
※20枚以上を同時にご購入の場合、卸売り価格が適用されます。こちらのページからご連絡ください。
*If you purchase 20 or more at the same time, the wholesale price will be applied. Please contact us from this page.
※特定商取引法はこちら
We are full of gratitude to meet you all !!
We pray that this situation will settle as soon as possible and that God will bless the health of you, your family and your friends. Hope to see you someday on the path of Philosophy of cherry blossoms in full bloom.
OTHERS
店舗情報:
Store Location
TSU.BA.KI Kyoyto JAPAN
〒606-8405 京都市左京区上南田町85-2
85-2 Kamiminamida-cho Sakyo-ku Kyoto 6068405 JAPAN
OPEN only Spring and Autumn at 10:00 - 17:00
Please check Facebook or contact us for store details.

Copyright 2023 TSU・BA・KI Kyoto JAPAN | 特定商取引法 | privacy | terms