市松
ICHIMATSU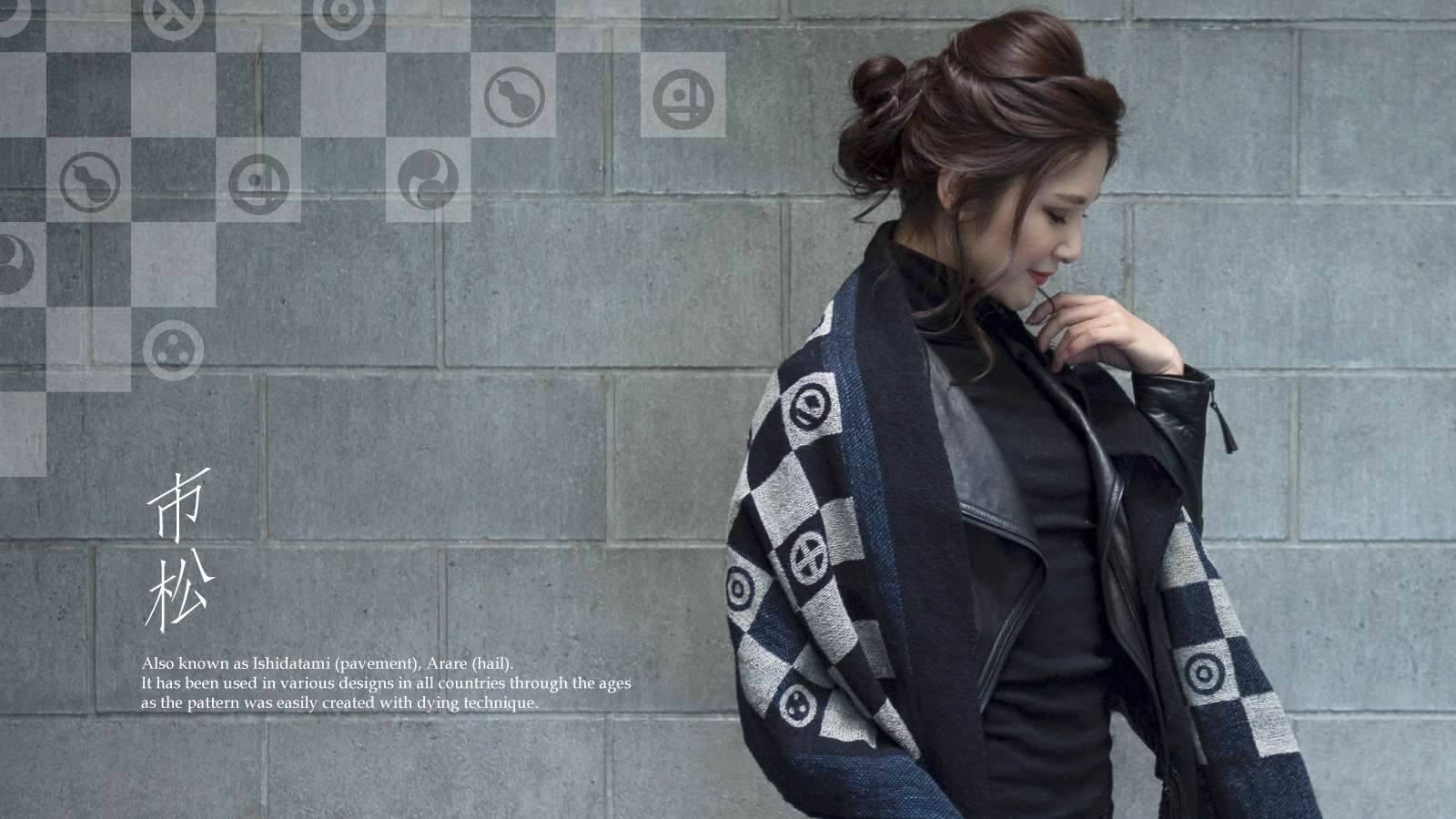 石畳,霰(あられ)などともいう。染織の理にかなった文様として東西を問わず古くから種々の意匠模様に用いられている。名前の由来は、江戸時代のファッションリーダーとも言われる歌舞伎役者の佐野川市松より。多くの女性が市松模様を好んで使い、粋な文様として大ブレイクした。
Also known as Ishidatami (pavement), Arare (hail). It has been used in various designs in all countries through the ages as the pattern was easily created with dying technique. The name derives from the famous Kabuki actor Ichimatsu Sanogawa, who was a style icon of the time. It was very popular with many women and it became the latest craze as sophisticated pattern.
厚手スカーフ / Thicker
¥ 3,850(ex. ¥3,500)
薄手スカーフ / Thinner
¥ 3,850(ex. ¥3,500)
帽子 / Hat
¥ 4,950(ex. ¥4,500)
入荷未定
トート / Bag
¥ 4,950(ex. ¥4,500)
入荷未定
マスク / mask
¥ 2,200(ex. ¥2,000)
入荷未定
※20枚以上を同時にご購入の場合、卸売り価格が適用されます。こちらのページからご連絡ください。
*If you purchase 20 or more at the same time, the wholesale price will be applied. Please contact us from this page.
※特定商取引法はこちら
We are full of gratitude to meet you all !!
We pray that this situation will settle as soon as possible and that God will bless the health of you, your family and your friends. Hope to see you someday on the path of Philosophy of cherry blossoms in full bloom.
OTHERS
店舗情報:
Store Location
TSU.BA.KI Kyoyto JAPAN
〒606-8405 京都市左京区上南田町85-2
85-2 Kamiminamida-cho Sakyo-ku Kyoto 6068405 JAPAN
OPEN only Spring and Autumn at 10:00 - 17:00
Please check Facebook or contact us for store details.

Copyright 2022 TSU・BA・KI Kyoto JAPAN | 特定商取引法 | privacy | terms