十字格子
JYUZIKOUSI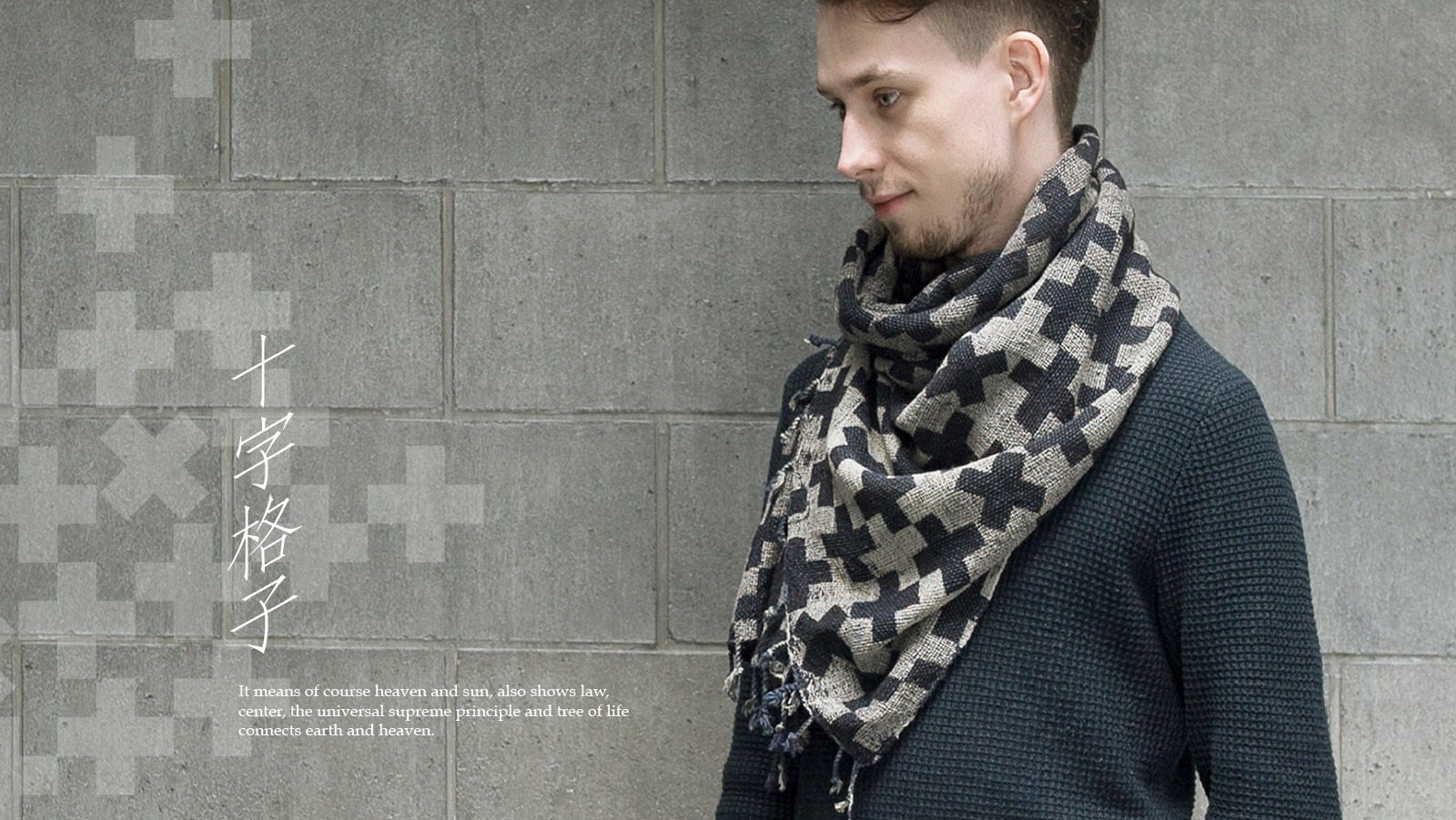 最も古代から存在する人類のシンボルの1つである十字。天・太陽はもとより、法・中心・宇宙の最高原理、地上と天界とを結ぶ生命の木などを表し、現代でも多数の国旗や紋章、家紋などに使用されている。日本における漢字の「十」は、まとまりをもつ数であることから完全の意味を表す。
Cross pattern is one of a symbol of human which exists from the most ancient time. It means of course heaven and sun, also shows law, center, the universal supreme principle and tree of life connects earth and heaven. Nowadays, this pattern is also used for many of national flags, crests and family crests. The letter "十", which means "ten", means perfectness in Japan, because the number shows "unity".
厚手スカーフ / Thicker
¥ 3,850(ex. ¥3,500)
薄手スカーフ / Thinner
¥ 3,850(ex. ¥3,500)
帽子 / Hat
¥ 4,950(ex. ¥4,500)
入荷未定
トート / Bag
¥ 4,950(ex. ¥4,500)
入荷未定
マスク / mask
¥ 2,200(ex. ¥2,000)
入荷未定
※20枚以上を同時にご購入の場合、卸売り価格が適用されます。こちらのページからご連絡ください。
*If you purchase 20 or more at the same time, the wholesale price will be applied. Please contact us from this page.
※特定商取引法はこちら
We are full of gratitude to meet you all !!
We pray that this situation will settle as soon as possible and that God will bless the health of you, your family and your friends. Hope to see you someday on the path of Philosophy of cherry blossoms in full bloom.
OTHERS
店舗情報:
Store Location
TSU.BA.KI Kyoyto JAPAN
〒606-8405 京都市左京区上南田町85-2
85-2 Kamiminamida-cho Sakyo-ku Kyoto 6068405 JAPAN
OPEN only Spring and Autumn at 10:00 - 17:00
Please check Facebook or contact us for store details.

Copyright 2022 TSU・BA・KI Kyoto JAPAN | 特定商取引法 | privacy | terms