格子
KOUSHI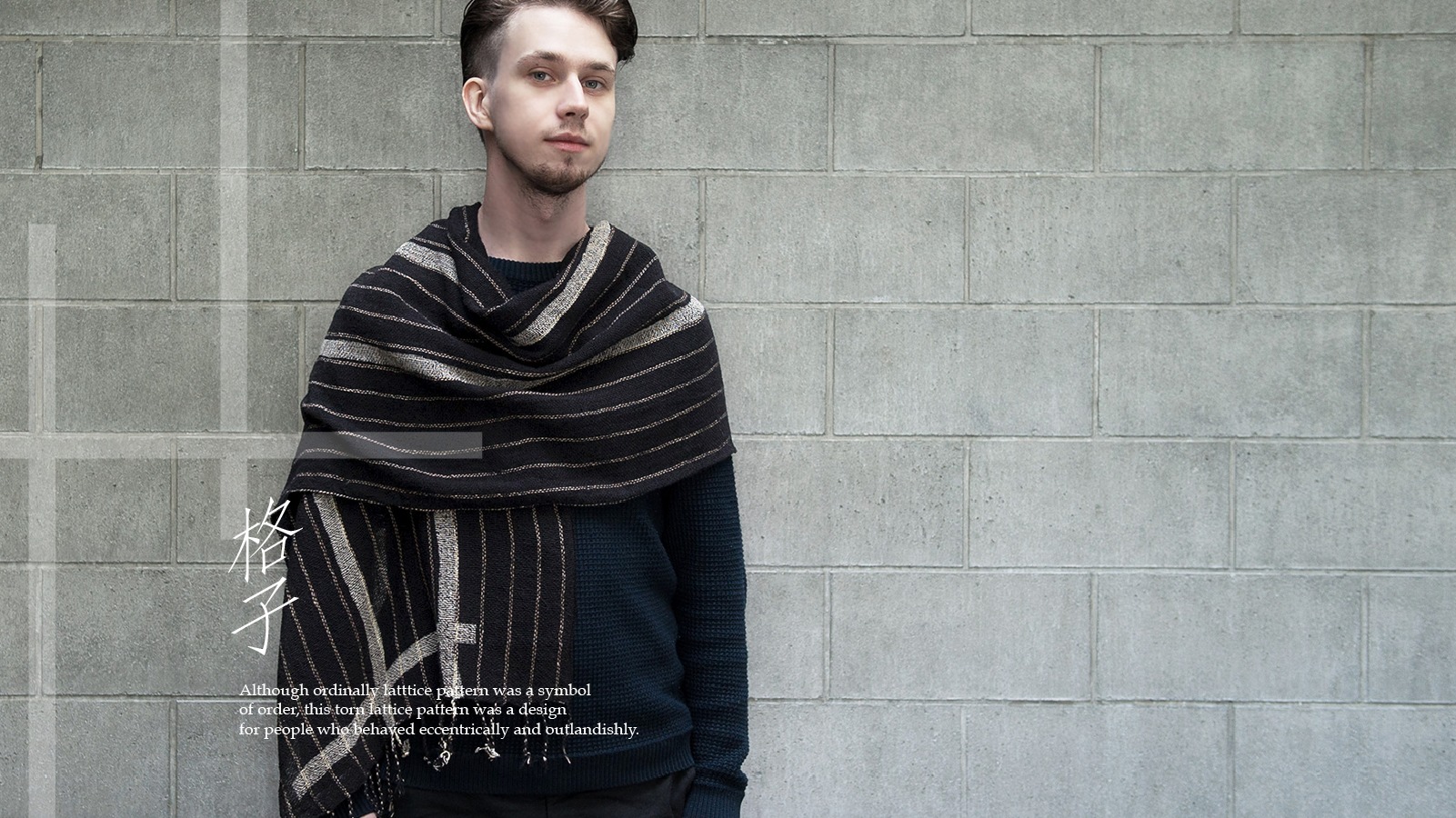 通常の格子柄が秩序の象徴であるのに対し、破れ格子は常識にとらわれない傾奇者たちの意匠であった。反幕の意味を持つこの柄は、強い意志を持つものだけが身につけることができる特別な柄でもある。
Although ordinally latttice pattern was a symbol of order, this torn lattice pattern was a design for people who behaved eccentrically and outlandishly. This pattern had a special meaning and people who had a strong will were able to wear, because this pattern meant "anti-shogunate".
※20枚以上を同時にご購入の場合、卸売り価格が適用されます。こちらのページからご連絡ください。
*If you purchase 20 or more at the same time, the wholesale price will be applied. Please contact us from this page.
※特定商取引法はこちら
We are full of gratitude to meet you all !!
We pray that this situation will settle as soon as possible and that God will bless the health of you, your family and your friends. Hope to see you someday on the path of Philosophy of cherry blossoms in full bloom.
OTHERS
店舗情報:
Store Location
TSU.BA.KI Kyoyto JAPAN
〒606-8405 京都市左京区上南田町85-2
85-2 Kamiminamida-cho Sakyo-ku Kyoto 6068405 JAPAN
OPEN only Spring and Autumn at 10:00 - 17:00
Please check Facebook or contact us for store details.

Copyright 2022 TSU・BA・KI Kyoto JAPAN | 特定商取引法 | privacy | terms